At St. Andrew's, we welcome everyone who seeks to experience God (in some way) – and we respect the dignity of every human being. Whether you are a year-round Islander, a summer resident or guest, or a first-time visitor, we very much hope you enjoy your time with us. Come as you are, come be who you are, and see!
A Guide for Visitors – Click here!
---
Resumption of our weekly BREAKFAST-IN-BETWEEN potluck gatherings, in the Parish Hall between our services! So, if you come at 8:00, stay a while to eat and hang out with us, and if you come for 10:00, come early to eat and hang out with us. (By the way, we're trying to do this as a potluck, so bring your best breakfast grub and equipage—waffle irons, steel cut oats, homemade granola, avocado spread, and orange marmalade, just to name a few possibilities!) And why not call and invite a friend to join you so the two of you can catch up?
Stay Connected!
Check out our Facebook and Instagram pages and stay connected with our community.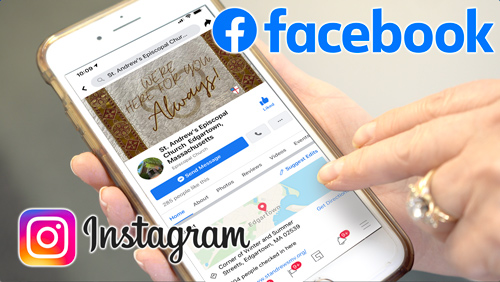 Facebook: https://www.facebook.com/standrewsmv
Instagram: @standrewsmv
YouTube: https://www.youtube.com/channel/UCEEnNeKE53AFwvCYkVHLIrg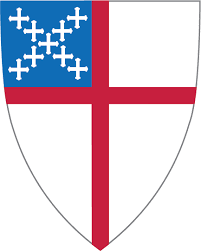 Read the latest news from the Diocese of Massachusetts:
Connie Berry from the MV Times interviews our Parish Musician, Charles Rus…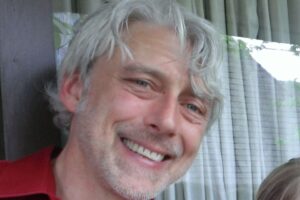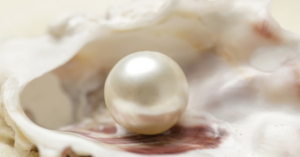 ST ANDREW'S EPISCOPAL CHURCH
OUR PEARL OF GREAT VALUE
MY PLEDGE FOR 2024
Stewardship Letter to Parish–2024
Stewardship Campaign 2024 Pledge Card

Current happenings at St Andrew's!
Breakfast-in-Between.  Every Sunday between services.  Come have brunch with us!
Centering Prayer.  Every Sunday between services, beginning around 9:15 am.  Just a few quiet minutes for a breath of fresh air!
 Centering Prayer Brochure 2023
Bible Study.  First and Third Wednesdays from 6:00 to 7:00 pm.  Hybrid w/ Zoom.  Hop on and Hop Off!
How Migrants Flown to Martha's Vineyard Came to Call It Home
Would you like to receive our weekly Zoom invites for our Sunday 10:00am live stream and recorded service? Simply email the church office at office@standrewsmv.org
All are welcome!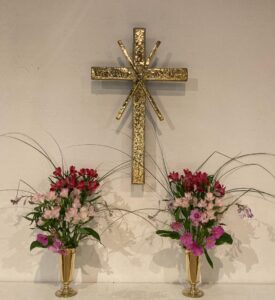 And for those in whose loving memory the Altar Flowers have been given:
Gladys and Chilton Driskill
Lorane and Robert Phillips
Charles Krehel
Candy Cushman Wisnieski
Pat and Robert H. Corr
Elaine Belmont Norton Geddis
Frederic Ashton dePeyster, Louise S. dePeyster
Alice dePeyster Todd, James Todd, Jr.