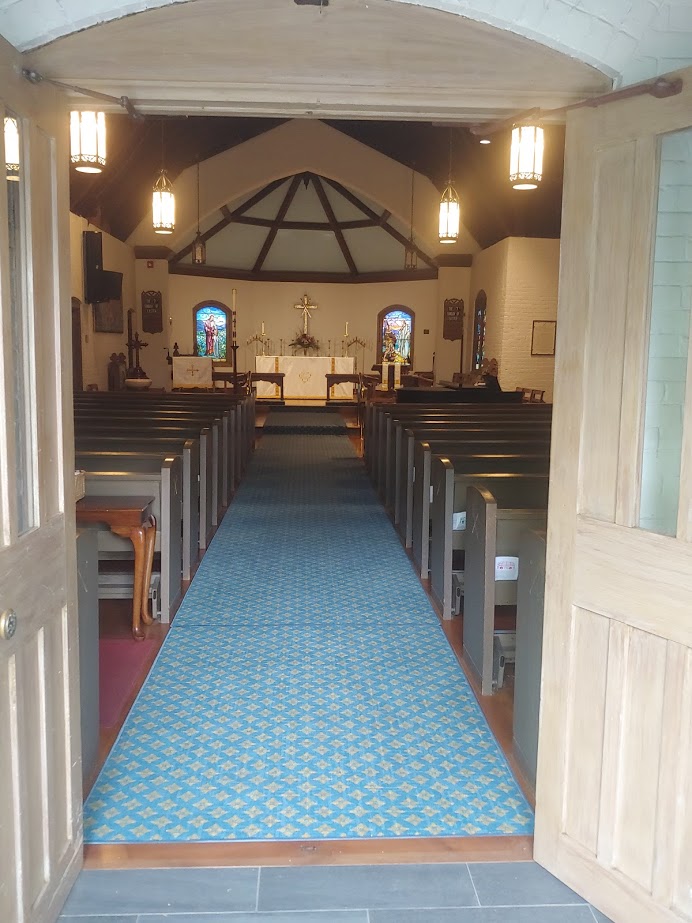 At St. Andrew's, we welcome everyone who seeks to experience God (in some way) – and we respect the dignity of every human being. Whether you are a year-round Islander, a summer resident or guest, or a first-time visitor, we very much hope you enjoy your time with us. Come as you are, come be who you are, and see!
---
Stay Connected!
Check out our Facebook and Instagram pages and stay connected with our community.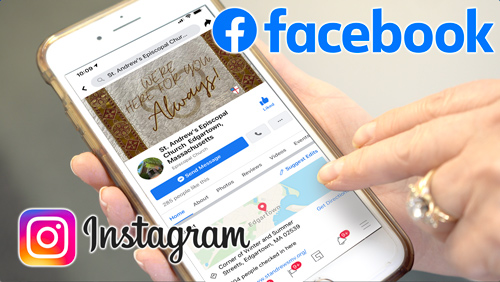 Facebook: https://www.facebook.com/standrewsmv
Instagram: @standrewsmv
YouTube: https://www.youtube.com/channel/UCEEnNeKE53AFwvCYkVHLIrg
---
WE ARE OPEN!
GREAT NEWS! We Can Now Break Bread TOGETHER!

My dear brothers and sisters in Christ,

WE HAVE BEEN WAITING FOR THIS FOR MORE THAN A YEAR!

OUR BELOVED CHURCH IS OPEN AGAIN FOR (GOD'S) BUSINESS ON SUNDAYS FOR OUR USUAL 8:00 AND 10:00 AM SERVICES.

Please join us as you are able and comfortable to do so and feel free to invite your family and friends!
AND, if you are unable to join us in person, our 10:00 service can be viewed on our YouTube channel every Sunday by 5pm!
https://www.youtube.com/channel/UCEEnNeKE53AFwvCYkVHLIrg
Dear friends and family of our St Andrew's community,
Beginning ON JULY 18 around 9:00 am, the VESTRY of St Andrew's Church will be hosting—each week—our new grassroots, POTLUCK meet-and-greet BREAKFAST—AND WE HOPE YOU CAN JOIN US!
We'll be calling this new 'program' "BREAKFAST-IN-BETWEEN," since it'll be taking place between our 8:00 and 10:00 am services. SO: if you come for worship at 8:00, stay and be with us—and if you come for 10:00 worship, come early and gnosh and schmooze!
Please bring something to share if you like—and if not, no worries, God provides!
We're just hoping to see you and enjoy our time together…
Faithfully yours,
Father Chip+ and the Vestry of St Andrew's Church
PS: Maybe in future weeks, you might think about joining us when you can, and whenever you think about joining us for worship…and know that God is working with all that (and us)!
---
Samuel L. Tattersall, Jr., Elizabeth Sandland
Marjory Banks Grannis, Uri and Balcom Grannis
Rev. John A. Greely and Mary Greely
Ashley Elizabeth Flack and Janet Elizabeth Flack
Ruth and Ed Brooks, Brian Aromando, George Brown
Joanne V. Davis, John T. Monzani, Jr., F. Kelso Davis,
Jan Monzani, Lisa Monzani Clough
Frank Gibson; The Rev. B. Linford Eyrick