At St. Andrew's, we welcome everyone who seeks to experience God (in some way) – and we respect the dignity of every human being. Whether you are a year-round Islander, a summer resident or guest, or a first-time visitor, we very much hope you enjoy your time with us. Come as you are, come be who you are, and see!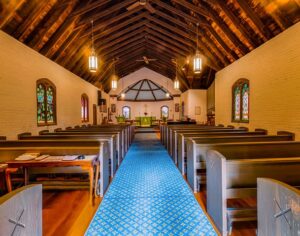 Photo: Michael Blanchard
SUPPORT OUR MISSION:
PLEDGE TO ST ANDREW'S!
Stewardship Campaign 2023–Letter to Congregation
Stewardship Campaign 2023–Points to Consider–Oct 2022
Stewardship Campaign 2023 Pledge Card
---
Resumption of our weekly BREAKFAST-IN-BETWEEN potluck gatherings, in the Parish Hall between our services! So, if you come at 8:00, stay a while to eat and hang out with us, and if you come for 10:00, come early to eat and hang out with us. (By the way, we're trying to do this as a potluck, so bring your best breakfast grub and equipage—waffle irons, steel cut oats, homemade granola, avocado spread, and orange marmalade, just to name a few possibilities!) And why not call and invite a friend to join you so the two of you can catch up?
Stay Connected!
Check out our Facebook and Instagram pages and stay connected with our community.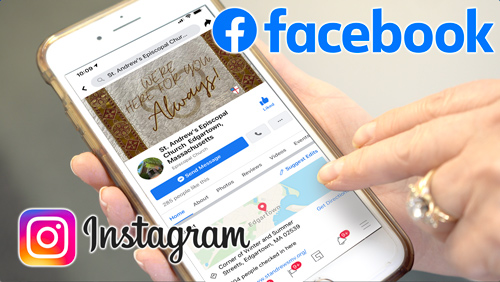 Facebook: https://www.facebook.com/standrewsmv
Instagram: @standrewsmv
YouTube: https://www.youtube.com/channel/UCEEnNeKE53AFwvCYkVHLIrg
ANNUAL MEETING JANUARY 29
January 2023
One of the important events each year for St Andrew's Church is our communal gathering for the Annual Meeting, always the last Sunday in January (this year, it's on January 29 at 11:15 am, following our last worship service).
This is the day, among other business, we elect new members to the Vestry and Officer positions; review and discuss our finances and budget for the upcoming year; and receive reports from the various committees memorializing the mission and ministry of our members in the past year.
We hope you will be with us—whether here at the church, or online!
This year, our Annual Meeting will be 'hybrid': that is, those who wish to join us physically in the Parish Hall may do so, and those who prefer to participate via Zoom, may also do so.
There is one 'twist,' however: for those who wish to join us remotely via Zoom, in order to have your vote counted, you must complete and return to the Church Office the proxy form at the bottom of this notice before the date of the meeting (January 29).
Please let us know if you would like us to help you with that!
A Zoom link will be sent out at a later date.
Hope to be with—or 'see' you—on January 29th!
Connie Berry from the MV Times interviews our Parish Musician, Charles Rus…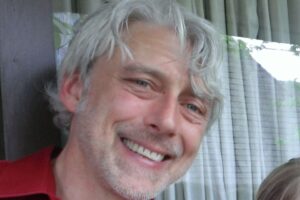 https://www.mvtimes.com/2022/12/06/faith-meet-charles-rus/
Would you like to receive our weekly Zoom invites for our Sunday 10:00am live stream and recorded service? Simply email the church office at office@standrewsmv.org
All are welcome!
And for those in whose loving memory the Altar Flowers have been given:
John Jay Angevin, Jr.
Margaret and Robert Price
Louisa and Roger Robinson
Henry H. Robinson
Oscar and Nellie Pease
John Rogers, Gertrude G. Gibson
Marion and Ralph Martin
Nell and Gray Bryan, Gray Bryan III
Frances Bickerton Hancock