At St. Andrew's, we welcome everyone who seeks to experience God (in some way) – and we respect the dignity of every human being. Whether you are a year-round Islander, a summer resident or guest, or a first-time visitor, we very much hope you enjoy your time with us. Come as you are, come be who you are, and see!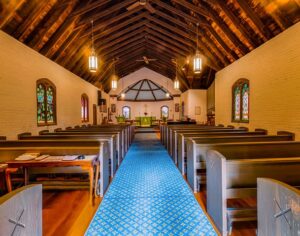 Photo: Michael Blanchard
SUPPORT OUR MISSION:
PLEDGE TO ST ANDREW'S!
Stewardship Campaign 2023–Letter to Congregation
Stewardship Campaign 2023–Points to Consider–Oct 2022
Stewardship Campaign 2023 Pledge Card
---
Resumption of our weekly BREAKFAST-IN-BETWEEN potluck gatherings, in the Parish Hall between our services! So, if you come at 8:00, stay a while to eat and hang out with us, and if you come for 10:00, come early to eat and hang out with us. (By the way, we're trying to do this as a potluck, so bring your best breakfast grub and equipage—waffle irons, steel cut oats, homemade granola, avocado spread, and orange marmalade, just to name a few possibilities!) And why not call and invite a friend to join you so the two of you can catch up?
Stay Connected!
Check out our Facebook and Instagram pages and stay connected with our community.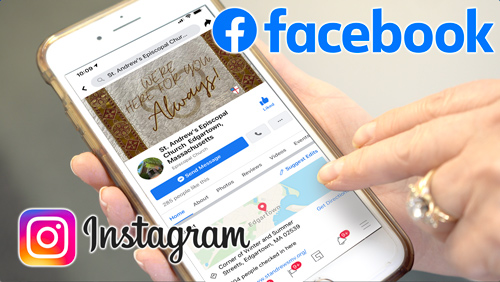 Facebook: https://www.facebook.com/standrewsmv
Instagram: @standrewsmv
YouTube: https://www.youtube.com/channel/UCEEnNeKE53AFwvCYkVHLIrg
Connie Berry from the MV Times interviews our Parish Musician, Charles Rus…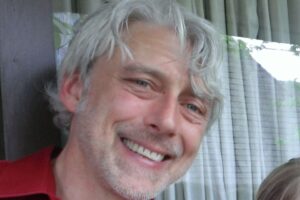 Palm Sunday, April 2: 
The Sunday of the Passion     
8 am and 10 am (organ and choir)
with Procession of Palms and Passion Gospel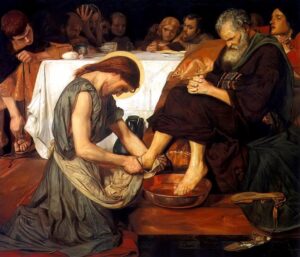 Maundy Thursday, April 6: 
The Last Supper   
7:00 pm (with organ and choir) 
with Foot Washing and Stripping of the Altar, Prayer Vigil immediately following throughout the night.
Good Friday, April 7: 
The Crucifixion                       
Noon (with organ and choir)
Beautiful and somber service with music.
Good Friday, April 7: 
The Stations of the Cross        
2:00 pm (accompanied by Parish Musician)
Easter Day, Sunday, April 9: 
The Resurrection    
8 am (organ)
Beautiful, traditional Rite I Easter Liturgy.
and 10 am (choir and instruments)
Beautiful musical family-friendly Easter Service. 
All are Welcome!
…and don't forget to join us for our ANNUAL EASTER EGG HUNT, Saturday, April 8, 9:00 (sharp!) at 10 Bold Meadow Road, Edgartown!  More than 500 eggs!
Would you like to receive our weekly Zoom invites for our Sunday 10:00am live stream and recorded service?  Simply email the church office at office@standrewsmv.org
All are welcome!
And for those in whose loving memory the Altar Flowers have been given:
Easter Sunday – All those on our Easter Memorial Flower List
Ella Polk Brough and John A. Brough
Peter V. Behr, Henry F. Mixter, Sarah Y. Rentschler  
David Knight