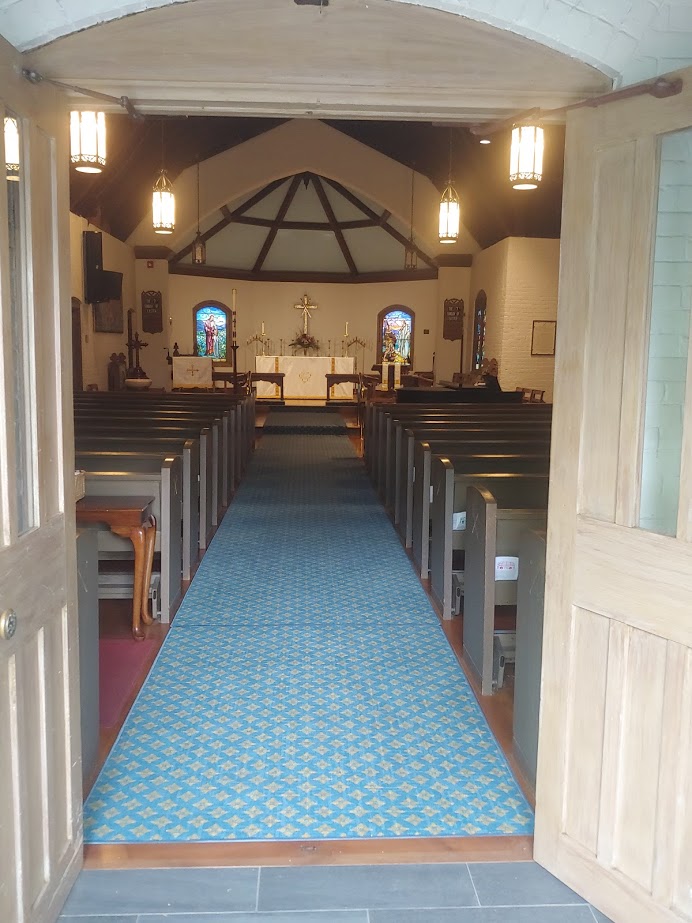 At St. Andrew's, we welcome everyone who seeks to experience God (in some way) – and we respect the dignity of every human being. Whether you are a year-round Islander, a summer resident or guest, or a first-time visitor, we very much hope you enjoy your time with us. Come as you are, come be who you are, and see!
---
Stay Connected!
Check out our Facebook and Instagram pages and stay connected with our community.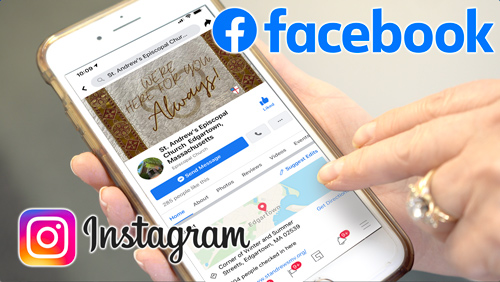 Facebook: https://www.facebook.com/standrewsmv
Instagram: @standrewsmv
YouTube: https://www.youtube.com/channel/UCEEnNeKE53AFwvCYkVHLIrg
---
---
Dear friends in faith,
Many of you remember well our trusty Treasurer, Wesley Brown, who for so many years (12!) ably and conscientiously handled the financial affairs for our church. His tenure ensured that we would be on firm footing for years to come, provided we stayed on task.
So when Wesley retired as Treasurer about a year ago, Warden and Vestry member Mardi Moran offered to take up the Treasurer role. She said she'd do it for a year, and we have been blessed to have her committed and devoted work in that office during that time.
Thanks to her, we continue on a true course, and we are so thankful to Mardi for her willingness to step up when we needed someone to do that.
At our recent (August) Vestry meeting, we appointed a new Treasurer to succeed Mardi, Michael Balay, who will serve until our next Annual Meeting (January 30, 2022), when he would be eligible for election to a full, one-year term.
Michael, too, is experienced and very capable and we are delighted and most thankful for his willingness to serve us all.
Michael will be working with Mathew Tombers, another Vestry member, to help with the day-to-day load of keeping our bills paid and overseeing our accounts.
Please let Mardi, Michael and Mathew know how much you appreciate them when you get a chance here at church!
Blessings and joy,
Chip+
WE ARE OPEN!
GREAT NEWS! We Can Now Break Bread TOGETHER!

My dear brothers and sisters in Christ,

WE HAVE BEEN WAITING FOR THIS FOR MORE THAN A YEAR!

OUR BELOVED CHURCH IS OPEN AGAIN FOR (GOD'S) BUSINESS ON SUNDAYS FOR OUR USUAL 8:00 AND 10:00 AM SERVICES.

Please join us as you are able and comfortable to do so and feel free to invite your family and friends!
---
Ralph Bartlett
Genevieve C. & Victor A. Danberg, Harold Benedict
Dr. and Mrs. Donald Mills, Gladys & William Mills
Donnie Mills; Lucile G. Chapman, Irving A. Chapman
Jacqueline Chapman Guernsey, Lucile Chapman Richards
Peter Chapman, Henry Stanton Chapman
Jeanne Rhodes and Mary Perley Wakeman