At St. Andrew's, we welcome everyone who seeks to experience God (in some way) – and we respect the dignity of every human being. Whether you are a year-round Islander, a summer resident or guest, or a first-time visitor, we very much hope you enjoy your time with us. Come as you are, come be who you are, and see!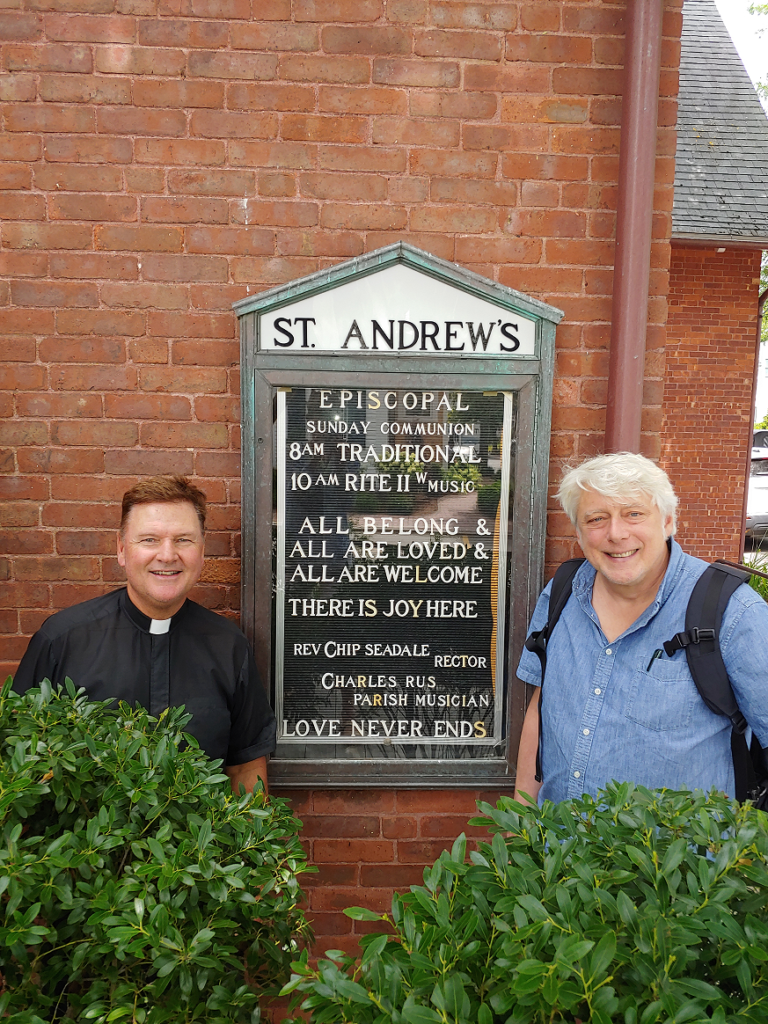 A native of Grand Rapids, Michigan, Charles received degrees from the Eastman School of Music, the University of Michigan, and, as a Fulbright Scholar, the Folkwang Hochschule für Musik in Essen, Germany. He is a published composer of liturgical music and has worked with organ builders and played with symphony orchestras including the San Francisco Symphony. He spent most of his career in San Francisco, and he now lives on Martha's Vineyard as the über-happy parish musician at St. Andrew's Episcopal Church in Edgartown.
---
Stay Connected!
Check out our Facebook and Instagram pages and stay connected with our community.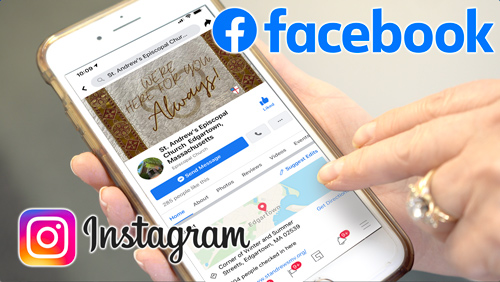 Facebook: https://www.facebook.com/standrewsmv
Instagram: @standrewsmv
YouTube: https://www.youtube.com/channel/UCEEnNeKE53AFwvCYkVHLIrg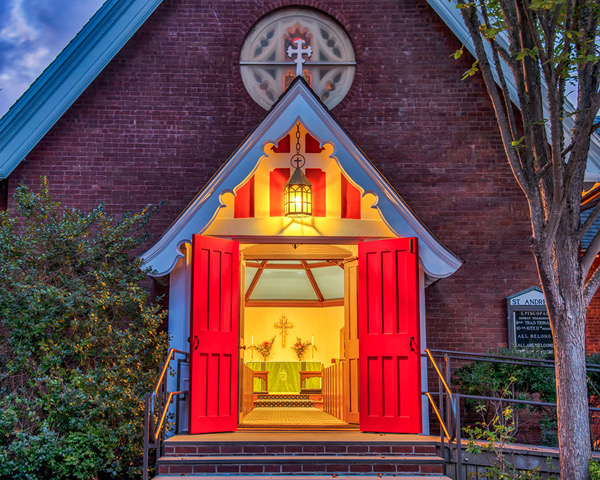 Photo by Michael Blanchard 2021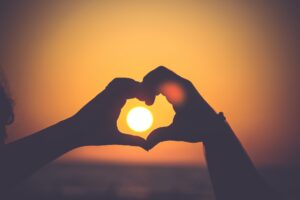 September 18, 2022
St. Andrew's would like to express our heart-felt appreciation to all those who sent love and support of all kinds to help our migrant guests during a confusing and chaotic time.
Thank you for your generous hearts!
We can no longer take donations – please contact Joint Base Cape Cod or MEMA directly for current donation information.
Once again, THANK YOU, THANK YOU.
          Prayer and Peace to all.
Would you like to receive our weekly Zoom invites for our Sunday 10:00am live stream and recorded service?  Simply email the church office at office@standrewsmv.org
All are welcome!
And for those in whose loving memory the Altar Flowers have been given:
Ralph Bartlett
Genevieve C. and Victor A. Danberg
Harold Benedict
Dr. and Mrs. Donald Mills
Gladys and William Mills
Donnie Mills
Lucile G. Chapman
Irving A. Chapman
Jacqueline Chapman Guernsey
Chapman Richards
Peter Chapman
Henry Stanton Chapman
Jeanne Rhodes