At St. Andrew's, we welcome everyone who seeks to experience God (in some way) – and we respect the dignity of every human being. Whether you are a year-round Islander, a summer resident or guest, or a first-time visitor, we very much hope you enjoy your time with us. Come as you are, come be who you are, and see!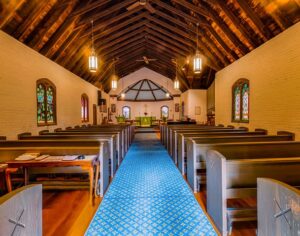 Photo: Michael Blanchard
SUPPORT OUR MISSION:
PLEDGE TO ST ANDREW'S!
Stewardship Campaign 2023–Letter to Congregation
Stewardship Campaign 2023–Points to Consider–Oct 2022
Stewardship Campaign 2023 Pledge Card
---
Resumption of our weekly BREAKFAST-IN-BETWEEN potluck gatherings, in the Parish Hall between our services! So, if you come at 8:00, stay a while to eat and hang out with us, and if you come for 10:00, come early to eat and hang out with us. (By the way, we're trying to do this as a potluck, so bring your best breakfast grub and equipage—waffle irons, steel cut oats, homemade granola, avocado spread, and orange marmalade, just to name a few possibilities!) And why not call and invite a friend to join you so the two of you can catch up?
Stay Connected!
Check out our Facebook and Instagram pages and stay connected with our community.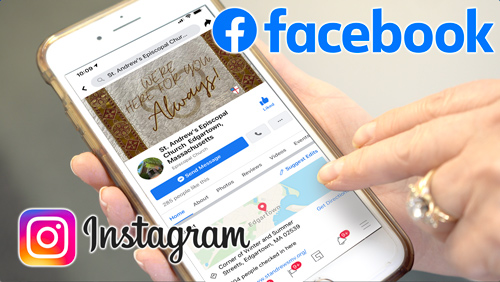 Facebook: https://www.facebook.com/standrewsmv
Instagram: @standrewsmv
YouTube: https://www.youtube.com/channel/UCEEnNeKE53AFwvCYkVHLIrg
JOIN US ON ST. ANDREW'S DAY!
SUNDAY, NOVEMBER 20 AT 9:00 AM
(ONE SERVICE ONLY)
FOLLOWED BY A SCRUMPTIOUS BRUNCH!
BRING SOMETHING TO SHARE OR JUST BRING YOURSELF…
Our Thanksgiving, Advent and Christmas Schedule
(Bring your families!)
Sunday, November 20 (9:00 am)   St Andrew's Day Bagpipes & Stellar Potluck Brunch (Come eat!)
Thanksgiving Day, November 24 (10 am)      Service of Gratitude and Thanksgiving (Celtic)
Sunday, November 27 (8 & 10 am (choral))    First Sunday of Advent (Begin a new year with us!)
Tuesdays, Nov. 29, December 6 and 13 (5:30 pm)    Choral Advent Evensong (Brilliant!)
†                                  †                                  †
Christmas Eve, Saturday, December 24 (4 pm: Family / 9:45 pm: Choral-Instrumental)
Christmas Day, Sunday, December 25 (8:30 am:  Peaceful and Lovely)
†                                  †                                  †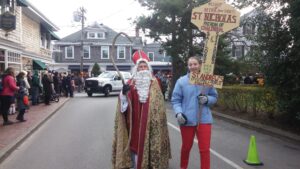 AND DON'T FORGET!  Saturday, Dec. 10 (11 am—1:30 pm)…        
Our annual CHRISTMAS IN EDGARTOWN PARTY—Family Activities, Cookies, Hot Chocolate, Great Food, and Carols with Organist at Noon—and look for our friend ST NICHOLAS in the big parade!
Would you like to receive our weekly Zoom invites for our Sunday 10:00am live stream and recorded service?  Simply email the church office at office@standrewsmv.org
All are welcome!
And for those in whose loving memory the Altar Flowers have been given:
Neil Malmquist
Marjorie Ruth Parker Mitchell Cunningham
Aline and Bill Hulick
Anne and Jack Palmer
Richard Stowe Macomber
Robin Burke
Ada J. and Henry Sillcocks
Margaret Street Wadhams